Last Week's Weight: 225.5
This Week's Weight: 220.4
Current Weight Loss: 5.1
Total Weight Loss: 89.6
So, I obviously was still holding onto some water weight last week during that weigh in, because while I worked hard, I didn't work
quite
hard enough to lose 5 pounds of fat. But, I'm VERY happy to be back at 220 and I'm ready to break through right on into the 210s. I'm ready to say goodbye to the 220s (hopefully) forever.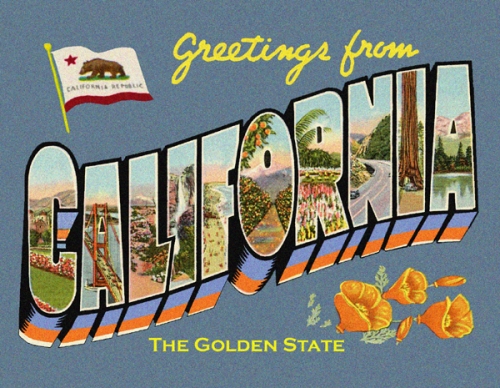 This week, my work brings me to California for about a month, and boy am I happy to be here! This week I'm especially excited because I get to be in one location for a full week. I hope to get in a couple of runs outside while I'm here, and *fingers crossed* a Zumba class at the gym near the hotel where I have free access. After this week will bring challenges again as I will be hitting up about six different towns in the next two weeks. Thankfully though, for the week of Thanksgiving (ooh, just realized, I am giving thanks for Thanksgiving week!) and the week right after I will have one week sit downs.
I'm looking for a Turkey trot race to run the morning of Thanksgiving. I've never done one before, and it just makes so much sense to me! Run off and burn some calories before sitting down and gorging yourself. Sounds logical!
My "Kickstarter" campaign has hit a snag. I don't think this Paleo thing is going to really be feasible. I think I can incorporate aspects of it when I can, but with life on the road, there are just going to be times when I don't have access to the proteins and fruits and vegetables that I need. So, I'm going to try my best, but not beat myself up for not being able to live a Paleo lifestyle. I'm still not where I need to be with the Intermittent Fasting either, but I'm doing better with that. I'm at least cutting myself off by 8 PM every night, but I need to work on eating later in the morning as well. I think I can get there with this one, but it's just going to take some more discipline on my part. I'll keep you posted as this progresses.
Well, as I mentioned yesterday in my Month Two Summary for my Diet Bet, I joined another 6 month bet. I'm really excited to only be 20 pounds away from goal again, and only 10 pounds away from the 100 pounds lost mark. I'm really hoping I can hit that 100 pound mark before Christmas. What an amazing Christmas gift to myself, right??
So, that's my goal I'm setting for myself. 210 pounds by 12/25/13.
I can do it. I know I can!
Have a good day everyone!!